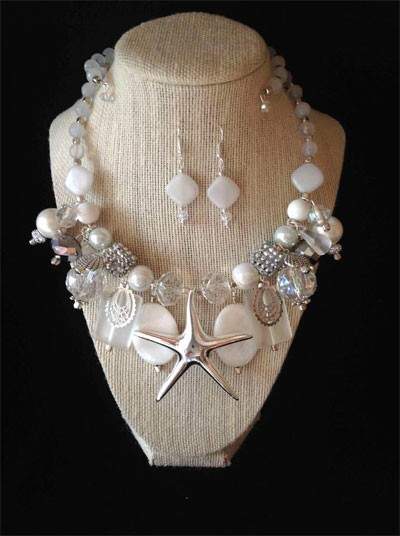 Welcome to Jewelry by Clair
Women have been adorning themselves with necklaces since the Stone Age, some 40,000 years ago. The first necklaces were made of completely natural materials, such as strong vines or pieces of animal sinew left over from hunts. These necklaces were tied together and adorned with shells, bones, animal teeth, bird feathers, carved pieces of wood, colorful seeds or naturally occurring gemstones. We've come a long way from those primitive creations!
At Jewelry By Clair, you'll find a fine collection of superior quality, hand-crafted necklaces, earrings, bracelets and much more, all at affordable prices.
Call or email me with your special request or questions. Ordering is easy using any major credit card through PayPal; however, a PayPal account is not necessary to make a purchase. Shipping is done within 2-3 business days, though Special Requests may take longer. Shipping is done via standard US Postal Service and is fully insured.